TENDANSE group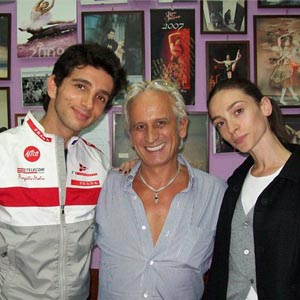 Was the 1975 when Carmine Triunfo maked his first pair of dance shoes. From that year, he dedicated his complete life to his passion making a constant work of research and developements of new system of manufacturing and innovative products.
The contact with professional dancer but also amateurs or starting levels levels are everytime news experience for listen and learn something new.
In fact, our company phylosophy is structured on the new experience. "Tendanse Group" Makes any kind of shoes for dance, like ballet shoes, jazz shoes and boots, tango, salsa and all relationed to de ballroom world. Also we make dancewear and dance constume. All our products are distribuited throughout the world.